Brighton dustcart death company fined £250,000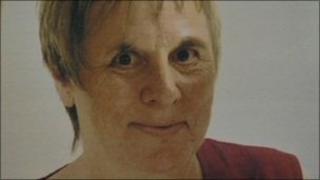 A refuse company has been fined £250,000 over the death of a charity worker who was knocked down and killed by a dustcart in Brighton.
Anne Smith, from Brighton, died after being hit by the reversing refuse lorry in Cranbourne Street in 2007.
Team Waste Southern Ltd, of Turners Hill, Crawley, West Sussex, was sentenced at Lewes Crown Court and also ordered to pay £50,000 costs.
It was convicted at an earlier hearing of failing to ensure Ms Smith's safety.
Its managing director Allan Taylor was cleared of the same charge last month.
Ms Smith, a 61-year-old grandmother, suffered multiple injuries and died in hospital shortly after being run over early on the morning of 5 March four years ago.
She had been walking to work at a care centre along the pedestrianised street when the dustcart hit her.
The Health and Safety Executive (HSE) investigation found that the driver reversed the dustcart without a reversing assistant, contrary to Team Waste's operating policy.
The vehicle also had defective CCTV at the rear and the reversing siren was turned off. The driver believed such alarms were prohibited before 0700 GMT.
Following sentencing, HSE inspector Sharon Humphrey said Ms Smith's death was devastating for her family.
"Team Waste Southern Ltd failed to ensure the safe collection of rubbish. As a result an innocent woman died unnecessarily," she said.
"Waste collection on public streets can be a high-risk activity if not properly planned.
"This incident could have been prevented had simple, low cost and readily available precautions been put in place."
The driver of the dustcart, Colin Bullard, also from Brighton, was fined £2,500 in 2008 for driving without due care and attention.
A jury at Hove Crown Court cleared him of the more serious charge of causing death by dangerous driving.