Popular Eastbourne primary school to double in size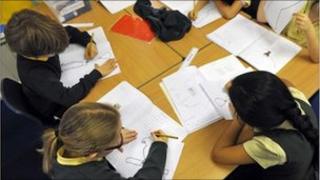 Plans to double the size of an over-subscribed East Sussex primary school have been given the go-ahead.
The Haven, in Atlantic Drive, Eastbourne, will be able to increase its pupil admissions from 30 to 60 each year following the expansion.
It will move from one-form entry to two, increasing its overall pupil numbers from 210 to 420 by 2016/17.
East Sussex County Council says the move was prompted by an increased birth rate in Eastbourne of 21% since 2005.
It also says the school is becoming more popular, with the number of parents choosing it as a first preference rising from 36 in 2006 to 65 in 2010 - an increase of about 80%.
First step
Councillor David Elkin, the council's lead member for learning and school effectiveness, says the expansion is the first step in wider plans to increase the capacity of Eastbourne's primary schools.
"We know this is only part of the solution," he added. "However, there is a question mark over whether the increase in birth rate is a long-term situation which will need lots more school places permanently or whether it's a short term situation we need to manage.
"We are reviewing our longer-term pupil number forecasts before we can make any more substantial plans or commitments."
The council has set aside £4m for the building work, which could start this autumn if a planning application is approved.
Increased admissions would then take effect from September 2012.