Church of England criticised over Sussex sex abuse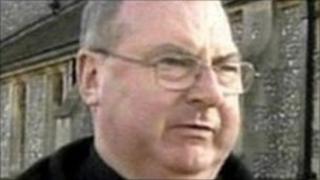 Church of England senior clergy and Sussex Police have been criticised over how they dealt with claims of abuse by two Sussex paedophile priests.
Roy Cotton and Colin Pritchard abused children in the 70s and 80s. Pritchard admitted the crimes in 2008. Cotton had a conviction dating back to the 1950s.
The church appointed Baroness Elizabeth Butler-Sloss to carry out a review.
She said the victims' claims were not taken seriously. The Bishop of Chichester has apologised.
In a statement, the Rt Rev John Hind, said: "I feel deep and profound sorrow for the pain caused to all victims and for the institutional failings of the Church in this Diocese."
'Apology for mistakes'
He added: "The report has now been completed, and her conclusions and recommendations are in line with what we are now doing and will continue to build on."
Baroness Butler-Sloss, a church-going Anglican, said abuse allegations made by victims between 1996 and 2010 were all from male adults reporting historic child abuse, with none of the cases more recent than about 1984.
In the report, she said across the diocese "and probably in many other dioceses" there had been "a lack of understanding of the seriousness of historic child abuse".
Senior clergy, including bishops, were slow to act on information available to them and to assess the potential risk to children in the diocese, she added.
She said there was inadequate communication between senior clergy and child protection advisors in the diocese, and there was "seriously inadequate record keeping".
The retired senior judge also said Sussex Police did not take the disclosures of victims in their area sufficiently seriously.
She said officers' record-keeping was deficient and even though at least two victims of the same abuser gave similar accounts, there was no connection made by the police.
She also said the force committed a "serious oversight" in missing the fact that Cotton had a previous conviction for indecently assaulting a child in 1954 in their later investigation.
She added: "I am concerned that the police and it appears, the Crown Prosecution Service (CPS), took the view that Roy Cotton should not be further investigated after the second victim approached them because of his ill-health and because the CPS would not wish to prosecute.
"There are, I believe, at least 10 victims of this priest and the failure of the police to discover that he had been convicted of a sexual offence on a boy in 1954 led them to treat the disclosures of two of his victims with an unfortunate lack of seriousness.
"This had the effect that the victims were not able to see justice take its course."
Pritchard served as the vicar of St Barnabas, Bexhill, until 2007 after being arrested over sex abuse claims.
In 2008 he pleaded guilty to sexually abusing two boys in the 70s and 80s and was jailed for five years.
The offences took place while he was parish priest at St Andrew's Church in Wellingborough, Northamptonshire.
The court heard that Cotton had been involved in the offences but died in 2006, two weeks before Pritchard was arrested.
Cotton worked as a priest in Brede, near Rye, in the 1990s.
In a statement, Sussex Police said the force has always taken allegations of sexual abuse "very seriously."
Det Supt Jane Rhodes said historic abuse allegations against Cotton and Pritchard were investigated following a complaint in 1997.
She said papers were handed to the Crown Prosecution Service in 1999, which decided there was not enough evidence to justify criminal proceedings.
She admitted the police case material was destroyed three years after the investigation closed, but that was standard practice at the time.
The policy has since changed and the material would now be kept for at least ten years.
Det Supt Rhodes added: "We have no reason to believe that the investigation was in any way inadequate."