Brighton cyclist jailed for Tony Magdi manslaughter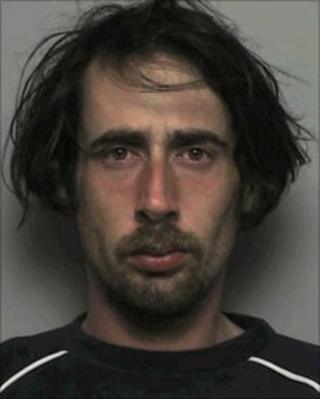 A cyclist from Brighton who punched a man in the face after he opened a car door in his path has been jailed for 18 months.
Paul Lambeth, 36, of Stafford Road, was jailed at Hove Crown Court for killing Tony Magdi, 52, in an assault on 7 November last year.
Mr Magdi suffered serious head injuries in the attack in Portland Road, Hove, and died in hospital three weeks later.
Lambeth pleaded guilty to manslaughter at an earlier hearing.
Sussex Police said Lambeth, who was among three cyclists who had to swerve to avoid the car door, hit Mr Magdi in the face with a single punch.
Mr Magdi died in Hurstwood Park Neurological Centre, Haywards Heath, on 28 November.
The court heard Lambeth and the other cyclists fled the scene after the attack. Lambeth only gave himself up after he had been identified as a suspect.
Fractured skull
A passing doctor came to the aid of Mr Magdi who was taken initially to the Royal Sussex County Hospital in Brighton by ambulance.
A post-mortem examination found he had a fracture to the back of his skull and bruising to the base of his spine, which was consistent with him falling back and hitting the pavement.
During mitigation, Lewis Power QC said Lambeth had suffered psychotic symptoms, including hearing voices in his head since 2001 and had not been taking his medication.
Mr Magdi's brother-in-law Simon Greenwood said the family was very disappointed the sentence was not longer.
"We are extremely shocked actually," he said.
"A man's life has been taken and this man Paul Lambeth will probably serve six months."
After his death, friends described Mr Magdi, who ran a shop in Portland Road, as a kind and generous member of the community.
"My heartfelt sympathy goes to the friends and family of Tony, who continue to miss him dearly," said Det Con Leon Ryan.
"He was an exceptional, much-loved local character and his death has been mourned by the whole community.
"It is tragic for a life to end so unnecessarily as the result of a single punch."