Couple's wedding painting taken from Kingsley Green home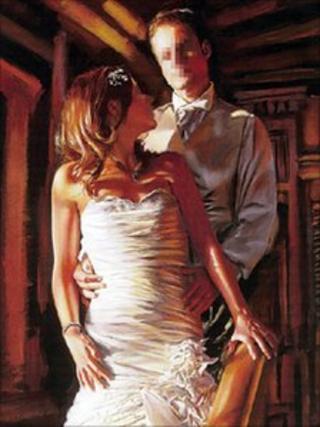 Thieves stole an oil painting of a couple on their wedding day during a burglary in West Sussex.
Sussex Police said the item was of high sentimental value and the victims were very upset.
Items of jewellery were also stolen by thieves who burgled their house in Kingsley Green on Tuesday at about 1930 BST.
Detectives have appealed for anyone with information about the break-in to contact officers.
Det Sgt Russell Burgess said: "The victims are very upset that a painting of high sentimental value has been stolen.
"I would urge anyone who knows where the painting is or has any information who may be responsible for the burglary to please contact Sussex Police immediately."