Charity starts appeal for East Sussex deer hospital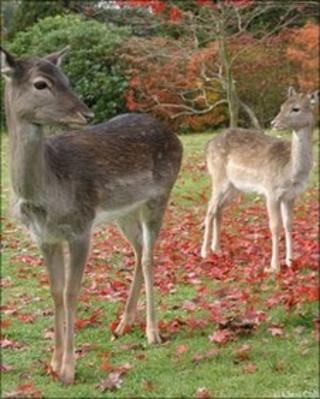 A wildlife rescue service has started an appeal for cash to build a special hospital to care for injured deer.
East Sussex Wildlife Rescue and Ambulance Service (WRAS) needs to raise £10,000 for an operating building and £2,500 for each holding pen.
It is currently caring for five fawns but wants to expand to take more deer.
"If we can't get this hospital off the ground hundreds of deer will die a needless death," said Trevor Weeks.
Mr Weeks, who founded WRAS, added: "All of the baby deer WRAS is currently dealing with are the victims either directly or indirectly of human activity please help us prevent their suffering and help save their lives.
"Many deer die as a result of being caught in stock fencing and being cut free only to run off and die from their injuries.
"Many of these deer could be saved if WRAS had the facilities to take them in, house them, operate on them, treat them, medicate them, feed them and rehabilitate them back to the wild."