Saltdean Lido petition to be considered by council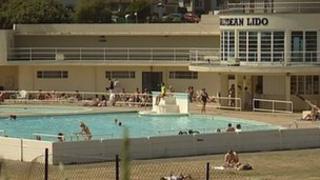 A petition to safeguard the future of Saltdean Lido has been referred to a key committee at Brighton and Hove City Council.
A 2,500-signature petition was handed to the full council on Thursday before a debate on the lido.
Councillors decided to refer the issue to the culture, recreation and tourism committee.
The lido was recently put on English Heritage's "At Risk" register due to its poor state of repair.