Mohammed Bourner attack witnesses 'afraid to speak'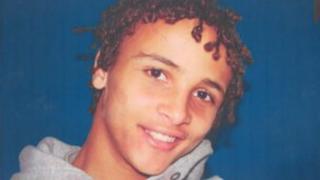 Police investigating an attack which left a 15-year-old boy critically ill believe that witnesses may still be afraid of coming forward a week later.
Mohammed Bourner had been to a beach party in Bexhill on 28 October just before he was punched to the ground, sustaining a serious head injury.
Detectives and uniformed officers spoke to more than 220 people when they returned to the area on Friday night.
Det Chief Insp Nick Sloan said many new lines of inquiry were generated.
"We have had a really fantastic response. People really want to help," he said.
"However, whilst the visit was a success, I am genuinely concerned that people are fearful of coming forward. I want to reassure them that they can come to us in confidence."
Mohammed, known as Mo, remains on a life support machine at Hurstwood Park Neurological Centre in Haywards Heath following the attack in De La Warr Parade.
He had been to a beach party in Glyne Gap and was walking home with three friends.
His parents have appealed for anyone with information to talk to police.
"Like Mo's parents I would appeal to more boys and girls to come forward who were at the beach party in Glyne Gap last Friday night and saw or spoke to Mo and his friends," said Mr Sloan.
"If parents have been told things by their children, let us know."