Hastings Borough Council removes chief executive post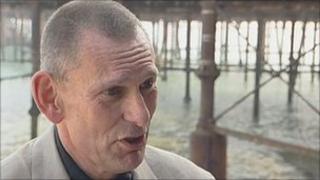 A local authority has agreed to axe its chief executive post as part of cost-cutting measures.
Hastings Borough Council said it was reducing the number of senior management posts from 15 to 10.
Under the restructure, the chief executive's duties will be carried out by the remaining senior managers.
Jeremy Birch, the leader of the Labour-led council, said: "These are extremely difficult times, which require extremely difficult decisions."
He added: "I must stress that the job cuts are no reflection at all on the people who hold these posts, all of whom have worked extremely hard."
The council's government grant will be cut by about 47% by 2013, Mr Birch said.
About 40 council posts were removed earlier this year.
The departing chief executive, Roy Mawford, said he was sorry to be leaving but was looking forward to continuing his career elsewhere.
He has served the council since 1998.