Son gets life sentence for murder of Brenda James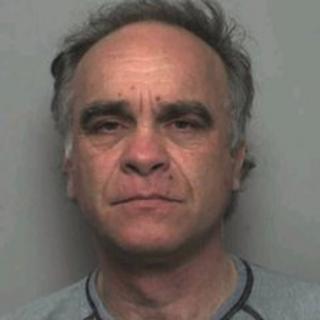 A West Sussex man been found guilty of killing his mother and dumping her body in the grounds of a stately home.
Neale James, 51, from Chichester, was sentenced to life imprisonment, to serve a minimum of 28 years for the murder of 78-year-old Brenda James.
Mrs James, also from Chichester, died from a head injury caused by a weapon, a post-mortem examination showed.
Her body was found on 24 March in Goodwood Park, two days after she was reported missing.
Mrs James' daughter, Nicole Moren-James said: "Mum was brutally taken away from us and the loss has created a wound in our hearts and minds that will never completely heal.
"I am heartbroken that I have been deprived of seeing my mother again and that my children have been deprived of seeing their nana ever again."
'Callous act'
Ms Moren-James said: "She was an important part of my family and I'm thankful that we have many happy memories of our time together."
Det Ch Insp Nick May said: "This has been an incredibly difficult time for the family of Brenda James and I would like to commend them on the way they have conducted themselves throughout the trial and the help they have given to police throughout the investigation.
"He visited the Goodwood Estate in the hours immediately before he committed his own mother's murder.
"James planned Brenda's brutal murder after getting in debt through his gambling.
"This was a callous act and justice has been served."