Sex attack ex-GP Antony Collis lodges conviction appeal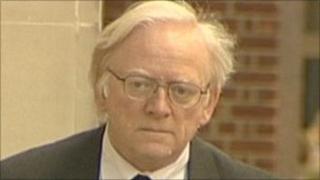 A former East Sussex family doctor who was jailed for sexually assaulting schoolgirl patients has lodged an appeal against his conviction in June.
Antony Collis, 59, was sentenced to eight-and-a-half years for assaulting five girls aged under 14.
Collis, who worked at Belmont Surgery near Wadhurst, is challenging both his conviction and sentence.
At his trial the Old Bailey jury was told he attacked the girls during examinations behind a curtain.
Collis was jailed after being found guilty of eight counts of indecent assault. He also admitted two offences of making indecent pictures of children.
He was cleared of four counts of indecent assault and two further counts on the directions of the judge.
The offences were committed over a 10-year period, until 2003, when he was told to stop practising at the surgery following complaints.
A spokeswoman for the Court of Appeal confirmed he had lodged an appeal but said a hearing date had not yet been set.