Sussex Police team up with uni to get more confessions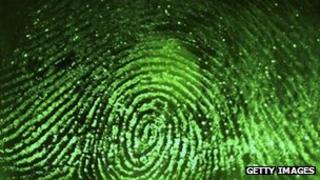 Sussex Police has teamed up with a university to learn how to make offenders confess to other crimes they have committed.
Only 10% of the county's burglaries are solved and police believe many others are carried out by the same offenders.
Officers are working with the University of Brighton to look at the psychology of getting a criminal to confess to other crimes.
The force said burglary in Brighton was at its lowest in 10 years.
Det Insp Clare Shiel, from Sussex Police's priority crime unit, said: "When you have less offences what tends to happen is that we have a small nucleus of offenders.
"So if you have a series of five burglaries in the same area with the same method of entry, it would tend to be the same offender who committed all five."
'Court told'
Police said they had less success in Sussex compared to the rest of the country in convincing criminals to own up to other crimes they have committed.
Ms Shiel said the psychology of the offender would be studied in an attempt to increase the rate of confession.
She said: "It's more about the psychology of why some offenders do, in other parts of the country, admit to all their offending and face up to the future.
"What does happen is that if an offender admits what they've done and puts their hand up an early stage then the court will be told."