Plan to open Christian free school in Hove is criticised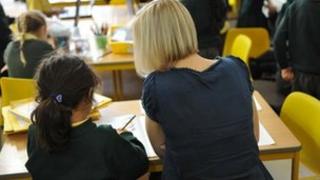 A campaign to oppose a proposed Christian-ethos secondary school has begun in Hove.
The King's School would be a free school that selects 50% of pupils on faith. If given the go-ahead it would open in September 2013.
Its backers believe it would increase the breadth and diversity of secondary school provision.
However, a group of parents have launched a petition against it and said it should not be funded by taxpayers.
Louisa Greenbaum, from the King's School No Thanks campaign, said she believed the school was a form of "social selection".
She said: "On the most basic level it's not fair on a lot of children that wouldn't be able to get in.
"Some people will say you can pretend to get in you don't have to be a practising Christian, but not everybody can pretend to be a Christian so they would be excluded from the school.
"To me any faith school immediately reduces the choice of people who aren't of that faith or prepared to pretend they're of that faith.
"The words choice and faith shouldn't go together in a sentence for me."
The school's backers have said they are currently liaising with the local Anglican Diocese and the Russell Education Trust, which is giving advice on free schools.
Sue Worthing, who is one of the parents who has proposed the school, said: "We would like to see an increase in the breadth and diversity of secondary provision.
"Not everyone is going to agree and faith education is something individual to each parent for their child.
"Because they [the parents behind the school] have chosen Church of England primary schools for their children they want to see a continuation of that ethos into secondary level."