Ex-model branded 'old dog' by surgery staff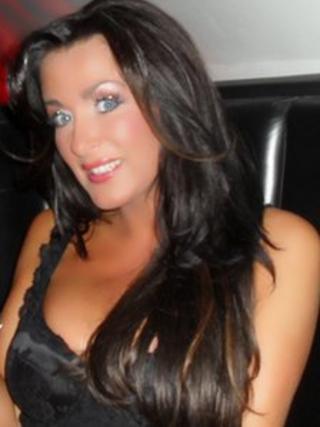 A former model said she has been humiliated by staff at her doctor's surgery in East Sussex after they left a voicemail calling her an "old dog".
Aimi Veness, 37, received the message from the Little Common Surgery, in Bexhill-on-Sea.
Staff thought they had hung up, but spent the next few minutes laughing about Ms Veness and discussing her looks.
NHS Sussex apologised and said an investigation will be carried out.
After leaving a voicemail message and forgetting to end the call, staff could be heard in the background discussing a passport photo of Ms Veness.
One person said: "What does she look like... she looks like a right old dog. How old is she?"
'Slagging off'
Ms Veness said: "At first I thought 'are they talking about me?' It was absolute horror.
"Obviously I was upset and really embarrassed so I didn't tell anyone for a couple of days, just kept it a secret.
"You don't expect that in a doctor's surgery. It's the one place you don't expect to get a slagging off."
A spokeswoman for NHS Sussex said: "We apologise to Ms Veness for what we understand was a very distressing experience and invite her to contact us directly so that we can keep her informed of the action taken.
"The confidentiality of patient information is protected by law and patients have a right to expect their information to be handled appropriately by those who need to access it.
"We will be asking the practice to carry out an investigation into these allegations, act upon its findings and report back to the PCT."
The surgery declined to comment.