Brighton appeal to help find missing Nellie Herriot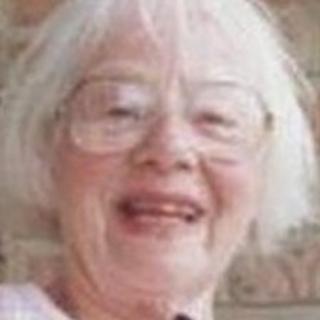 Police searching for a missing 96-year-old woman have appealed to anyone who knows her to help them build up a picture of her day-to-day life.
Nellie Herriot, who has Alzheimer's and lives alone in the centre of Brighton, was last seen getting off a 1a bus in Whitehawk on 24 April.
Sussex Police, who still hope to find her safe and well, want to gather "every little bit of information".
"She is a very independent little lady," said Det Insp Mark Cullimore.
"She made regular visits on her own to the BHS cafe in Churchill Square and the food hall in Marks & Spencers and liked to go for long walks - even ones that took her half way to Worthing."
Parlour maid
He said officers wanted to talk to anyone Ms Herriot spoke to while shopping or on the bus in an effort to build up a picture of her habits and her typical day.
She spent some of her early childhood in care in Broadstairs in Kent, before moving to Brighton, where she worked as a parlour maid at a house in Dyke Road.
She never married and had no children but has a great-nephew and great-niece.
Specialist police teams and two Neighbourhood Watch search teams combed the Whitehawk area on Tuesday looking for her.
"To date there has been over 70 reported sightings of Nellie and many calls from concerned members of the public who think they may have seen her," said Mr Cullimore.
"It is comforting to know that so many people are genuinely concerned for her welfare."