Sussex Downs College faces strike by lecturers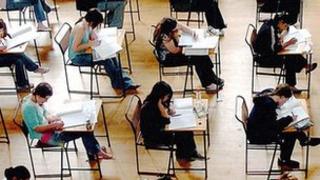 Lecturers at Sussex Downs College have voted to take strike action in a dispute over redundancies at the Eastbourne-based institution.
National Union of Teachers (NUT) members at the college voted overwhelmingly in favour of striking.
Sister union, the UCU, which has more members at Sussex Downs, will announce the result of its vote shortly.
If they, too, back a strike, union officials say action could begin within a few weeks.
The unions are opposed to some planned compulsory redundancies at the college, whose main campuses are in Lewes and Eastbourne.
They are also fighting plans to reduce some staff hours, which the unions claim could force some lecturers to take redundancy because of the consequent cut in salary.
Government funding
And they are trying to persuade college bosses to offer better redundancy terms to attract more voluntary redundancies.
The college argues that it needs to make savings to cut costs following a reduction in government funding, but it has been negotiating with the two unions to try to minimise the impact.
NUT regional officer Nick Childs says the number of compulsory redundancies has been reduced to just a handful, and he hopes there will be more talks before any strike takes place.
But the college is urging the unions to safeguard students' exams if they go ahead with the strike.
"We are rather alarmed because we are coming up to exam time," said spokesman Andy Walters. "Hopefully, the unions will respect that."
He said the college would remain open and although some lessons might be cancelled, managers would endeavour to ensure all examinations went ahead.
Mr Childs said 40% of the eligible NUT membership voted, with 96% in favour of a strike.