Brighton's local history centre to be relocated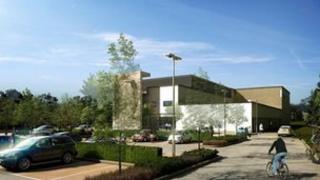 Archived documents linked to the history of Brighton and Hove are set to be moved into a new £19m historical resources centre in the city.
They are currently located at the Brighton History Centre, which would be closed under city council proposals.
The Keep is being built at Falmer and is scheduled to open in November 2013.
Officials said the records would be preserved in the correct environment and £70,000 a year would be saved by only using one of the buildings.
A report recommending the change is being considered at the council's cabinet meeting on Thursday.
Online access
If approved, the council would also make available alternative facilities at Jubilee Library and other neighbourhood libraries.
Councillor Geoffrey Bowden said: "If we want new facilities it is inevitable that we must close the old ones.
"Running parallel services isn't financially feasible in the current economic climate nor is it technically desirable.
"We want an excellent public records service which can be widely accessed. A combination of the Keep, a city-centre hub, plus better online access will help us achieve that."