Brighton and Hove City Council pulls out of Santander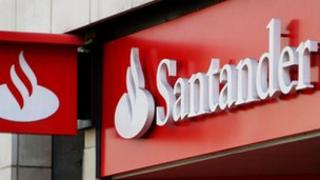 Brighton and Hove City Council has cancelled a £4.5m short-term investment in Santander.
The council decided to withdraw the money after the bank's Spanish parent company had its credit rating downgraded.
Santander said it remained in a very strong position and it would meet council bosses to discuss the decision.
Kent County Council has also withdrawn deposits from Santander, although it remains on its list of approved banks.