Eastbourne teenager with heart defect died after collapse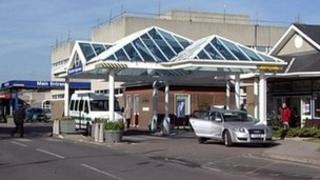 A teenager who had a heart complaint since birth died of a cardiac arrest just days before her 18th birthday, an inquest has been told.
Megan Brooks collapsed at Eastbourne Rugby Club, where she worked as a bar manager, in May last year.
Despite efforts by emergency teams to revive her, she died at the scene.
Recording a verdict of natural causes, coroner Alan Craze said nobody knew for sure whether Megan's illness was caused by a genetic condition.
The inquest heard that Megan had had a cardiac murmur since birth and lost her hearing at eight months old, causing her speech and language development to be delayed.
Heart attack risk
Pathologist Dr Jane Mercer, who conducted a post-mortem examination, said although Megan had unusual facial features and other characteristics common in people with a condition called Noonan's syndrome, it was not certain that that is what she had.
Neither of her parents had passed it to her and it was not known for Noonan's to skip generations.
Dr Guy Lloyd, a consultant cardiologist at Eastbourne District General Hospital, who had treated Megan, said: "People who have had episodes of collapses are almost certainly a higher risk of sudden cardiac attack, which by its nature is sudden and unpredictable."
East Sussex coroner Mr Craze added: "I'm totally satisfied that this is due to natural causes and the extent to which it is related to genetics... I don't know, and I don't think the medical people know completely."
Since Megan's death, her parents, Fraser and Jane, have set up a charity to provide financial and emotional support to parents whose children die in their teens .