Brighton man jailed for 'chilling and brutal' 1985 rapes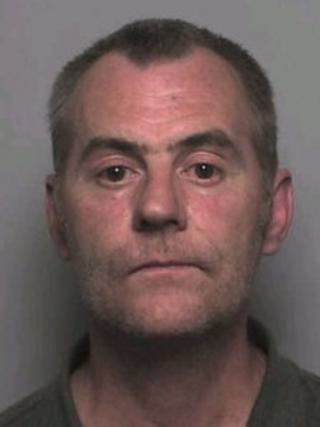 A rapist has been jailed for 20 years for subjecting a woman to a "chilling" attack and being so violent to another victim that she ended up in hospital.
Robert Roy Crawford, of The Crestway, Brighton, was described as "selfish and vile" by the Lewes Crown Court judge.
He was found guilty of raping, indecently assaulting and burglary with intent to rape a 28-year-old woman in Hove in August 1985, following a trial.
Crawford, 49, was also convicted of raping another woman in July 1985.
The court was told he broke into the house of the 28-year-old woman in the middle of the night in August 1985 and raped her in her bedroom.
A month earlier he raped a woman in Hove who was known to him.
Crawford was arrested on 26 October 2011 following a review of forensic and other evidence by Sussex Police. The second victim came forward to police following the arrest.
During sentencing on Friday, Judge Anthony Scott-Gall told Crawford: "You are a brutal, selfish, vile individual, convicted on the clearest and most compelling evidence, chilling in the extreme."
He said of Crawford's other victim: "You decided you wanted sexual intercourse come what may, and in doing so inflicted injuries on her such that she ended up in hospital."
Det Ch Insp Ali Eaton said: "In 2010, we decided to review and then re-open the case in the light of forensic advances, including in the field of DNA, in recent years.
"The second rape was not reported to us until after Crawford was arrested last year.
"But even then we had to carry out a further very detailed and painstaking process, as part of which we had to contact the victims and other witnesses.
"Rape is a horrible and most serious crime. The long-term effects on victims cannot be underestimated, and this is why we are admire the courage both victims showed in giving their evidence in open court.
"Through their resolve in supporting this prosecution, and excellent police work, a predatory rapist has been taken off the streets and locked away."