TV fitness trainer Angie Dowds' cliff death was suicide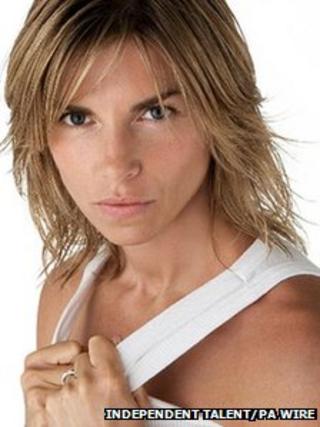 A television fitness trainer fell to her death at Beachy Head in Sussex after battling drink, drug and personal problems, an inquest heard.
The body of Angie Dowds, of ITV's weight-loss show The Biggest Loser, was discovered at the bottom of the 535ft (163m) cliff in November 2011.
The Eastbourne inquest was told the 42-year-old sent her girlfriend a phone text saying she was "broken hearted".
Assistant deputy coroner Catherine Palmer recorded a verdict of suicide.
She said she was satisfied that although Ms Dowds, of north London, had alcohol and diazepam in her system, her intention to kill herself was clear.
The inquest heard the trainer, who worked on the programme hosted by Davina McCall from 2005, had previously talked about ending her life.
Her brother, Kevin Dowds, saw her the weekend before her death and said he was shocked by the toll drinking had taken on her health.
He added: "I could see the effect of her drinking but at the same time I felt a sense of optimism that she was going to let go of her career and just get well."
Mr Dowds also said she told him she had "had enough" and "I want to go to God" during a phone call two days before she died.