Face stabbing man Christopher Parsons jailed for girl attack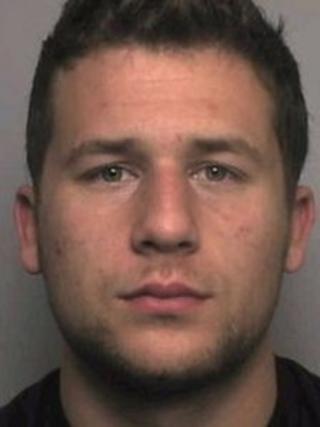 A man who stabbed a 16-year-old girl in the face, leaving her permanently scarred, has been jailed indefinitely.
Christopher Parsons, 20, from Haywards Heath, West Sussex, carried out the "terrifying" attack on the girl in Lindfield on 20 October last year.
The girl, who cannot be named, was found at a house in the High Street with stab wounds to her face and body.
Parsons, who was convicted of attempted murder at Hove Crown Court on 4 May, was given an indeterminate sentence.
He was told he must serve a minimum of nine-and-a-half years before he can be considered for release.
Parsons was also found guilty of possessing an offensive weapon.
Sussex Police said officers had found him in Lindfield recreation ground with a knife after the attack. He was suffering from cuts to his own hands.
Det Insp Dave McCullough praised the victim for displaying "levels of compassion, dignity and self-control one rarely sees even in those we consider to be paragons in our society".
"She has great potential in her and maybe now she can refocus her life and move forward," he added.