Archdeacon of Lewes apologies for Sussex clergy ban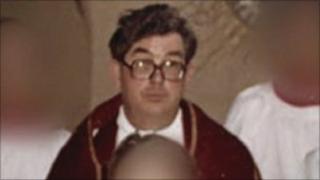 The Archdeacon of Lewes has apologised for failings in legal checks which has led to more than 100 Anglican priests being stopped from working in Sussex.
Some retired or part-time clergy have been temporarily banned from officiating while Criminal Record Bureau (CRB) checks are updated.
The Venerable Philip Jones admitted there had been failings, but said no-one had been put at risk.
He apologised to the banned clergy and members of the public.
Archdeacon Jones said: "Our records were not up to date and there were some clergy, quite a number of clergy, who we did not in fact have a record of and therefore we had no knowledge of what their CRB status was.
"Clearly that's entirely unacceptable, but there's no suggestion at all that any of those clergy have been involved in any wrongdoing or not been operating at the highest standards."
'Deeply sorry'
Last year, the diocese was criticised for seriously inadequate record-keeping that allowed paedophile priests to remain in position.
Speaking to BBC Sussex, Archdeacon Jones also apologised to victims of the abuse.
He said: "I want to apologise today on behalf of the diocese... to those victims who feel badly let down and who now - I know because I've spoken to them - who feel again the anguish of all that happened to them and I'm deeply sorry for that."
The Reverend Roy Cotton, who worked for the diocese in the 1970s and 1980s, was ordained in 1966 despite having a conviction for indecently assaulting a choirboy in the 1950s. He died in 2006.
Colin Pritchard served as the vicar of St Barnabas, Bexhill, until 2007 after being arrested over sex abuse claims.
In 2008 he pleaded guilty to sexually abusing two boys while he was a parish priest in Northamptonshire and was jailed for five years.
In total, there are 250 part-time priests who help out in churches across Sussex, with 106 of these now suspended.