Tributes to Eastbourne boat fall diver presumed drowned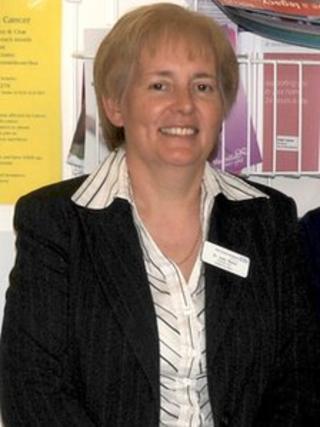 Tributes have been paid to a consultant who is presumed drowned after falling from a boat off the Sussex coast.
Coastguards carried out a major search after Dr Judy Beard, also known as Judy Belcher, fell from a vessel south of Eastbourne during a diving trip.
In a statement, her family said she was "loved and respected by many people".
The RNLI and coastguard carried out an extensive air and sea search for more than eight hours following the incident at about 12:50 BST on Tuesday.
'Tragic news'
Her husband Nicholas Belcher said: "Yesterday my beloved wife and mother of our daughter, Judy Belcher, was lost at sea and is presumed drowned.
"She was known to many as Dr Judy Beard of the East Sussex Healthcare NHS Trust, a Consultant Haematologist and Lead Cancer Clinician.
"She was an experienced scuba diver and was diving with friends from her diving club.
"An accident occurred and she was lost into the sea."
He added: "We wish to thank the emergency services of many disciplines who searched for her in vain with skill and dedication and showed much compassion.
"The family are aware that there are many well-wishers out there but we would appreciate it if people would respect our privacy in the current situation."
A spokesman for East Sussex Healthcare said: "We are deeply shocked at the tragic news about the loss at sea of our esteemed colleague and friend Dr Judy Beard. Judy was a well respected doctor who was loved by her colleagues and patients alike.
"She will be deeply missed by us all. Our thoughts are with her family and friends at this sad time."
The Maritime and Coastguard Agency said: "The search was stood down yesterday evening. We continued broadcasting to other vessels and shipping in the area to keep a look out but that has now also stopped.
"The incident has been passed to police to act on behalf of the coroner."