West Sussex charity to map blindness disease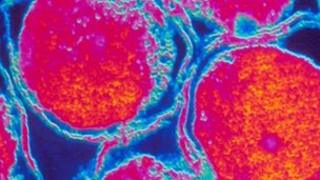 More than 30 of the world's poorest countries are to be mapped in the fight against a blindness disease.
About 1.2 million people are currently blind as a result of the bacterial infection trachoma, according to the World Health Organization.
Sightsavers, a charity based in Haywards Heath, West Sussex, is creating a "trachoma atlas" to reveal where the infection is most prevalent.
Around 1,100 local analysts will survey millions in suspected endemic nations.
The bacterial infection, which can lead to blindness, affects people in dry, hot areas lacking water and sanitation.
'Neglected diseases'
Sightsavers chairman Lord Nigel Crisp, said: "The completion of the mapping of this disease will be a pivotal moment in the fight against trachoma.
"Once these data are available the scale of the problem can be understood and it will be clear exactly where trachoma is putting people at risk of blindness so that the resources can be mobilised to enable us to end this dreadful condition."
The survey, which will take place over the next three years, has been backed by the UK government, academic institutions and other non-governmental organisations.
International Development Minister Stephen O'Brien said: "Trachoma causes misery and suffering to some of the poorest and most vulnerable people in the world.
"Mapping is the critical first step in identifying those most at risk from the disease and ensuring they receive the right treatment.
"Britain is at the forefront of the global effort to rid the world of neglected tropical diseases such as trachoma and this work will play a key role in helping to achieve this."
The World Health Organization aims to eliminate trachoma by 2020 along with other tropical diseases including Guinea worm, leprosy, lymphatic filariasis and sleeping sickness.