Brighton Station redevelopment plan drawn up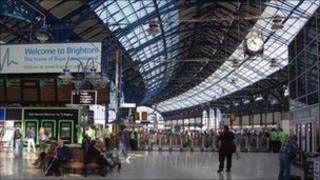 A new proposal for the redevelopment of Brighton Station has been drawn up following a public consultation.
Plans by Brighton and Hove City Council include the relocation of the taxi rank and improved pedestrian access.
Three separate proposals were put out to consultation and according to the council, the new plan is a result of the feedback.
It will be voted on my members of the council's transport committee on 2 October.