Megan Stammers teacher Jeremy Forrest can be extradited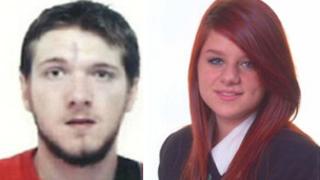 The teacher arrested on suspicion of abducting 15-year-old Sussex schoolgirl Megan Stammers can be extradited, a French court has ruled.
Jeremy Forrest, 30, from Ringmer, East Sussex, was arrested in Bordeaux, France, more than a week after the pair went missing.
He now has to be flown back to the UK within 10 days.
Mr Forrest and Megan, from Eastbourne, had travelled to France on 20 September but failed to use return ferry tickets.
Mr Forrest did not appear in court and was represented by his lawyer Daniel Lalanne.
Mr Lalanne said after the hearing he did not know when Mr Forrest would return to the UK but that it could be "at any moment".
"The decision was as expected," he said. "Jeremy Forrest will be handed over to the British authorities with his agreement."
Mr Lalane said the extradition could happen "quickly", adding: "I cannot be more specific than that."