East Sussex farms could 'close' over TB test rules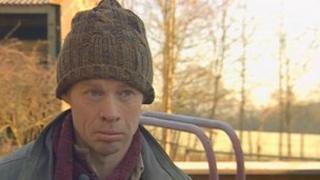 Cattle farmers in East Sussex have said they may be put out of business as new bovine TB testing rules are introduced.
New rules require farmers in the county to test cattle every year, compared with every four years in neighbouring West Sussex and Kent.
It is one of 10 new counties put on the annual testing list, due to a greater risk of spreading TB.
The tests, ordered by the Department for Environment, Food and Rural Affairs (Defra), cost farmers £15 per animal.
Parts of East Sussex are considered a bovine TB hotspot.
William Nagle, who farms cattle near Uckfield, said affected farmers should be offered financial assistance.
"I love my cattle and I desperately want to keep them, but if I can't afford to keep them, they will have to go," he said.
"It's very sad that we're on the edge".
He said he had about 50 animals in total - 20 cows, 15 calves, 10 young stock and a couple of bulls - and all would need testing.
The extra costs are £15 per animal, and £120 in vet charges, he added.
The tighter rules, which came into force on 1 January, also include changes to cattle movement.
A Defra spokesman said: "The cost of vet fees for annual bovine TB testing are met by the government.
"Annual testing of farms in at risk counties is an important part of our approach to keep on top of the spread of this devastating disease."