Henry vacuum cleaner thief fleeces Sussex businesses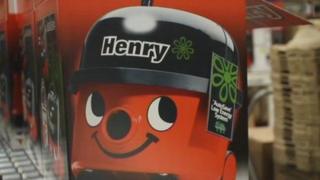 Businesses in Sussex have fallen victim to a vacuum cleaner thief.
The cleaners have been "borrowed" from firms in Worthing, Southwick and Brighton and Hove but never returned, Sussex Police said.
A man pretending to be from a neighbouring business asks to borrow a machine but then disappears. In some cases the machines have been sold on.
Police have been told of seven thefts, all of Henry vacuum cleaners, between 10 December and 14 January.
PC Duncan Slaney said: "We are warning businesses to be wary of people claiming to be from a nearby business."