Judgment reserved in John Catt protester records case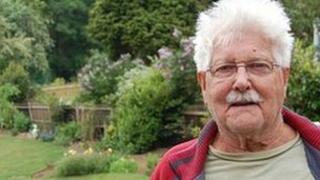 Judgment has been reserved in the case of a Brighton man who wants records of his political activities removed from a police "extremism" database.
John Catt, 88, took his case to the Court of Appeal claiming the retention of data was unlawful.
The political campaigner has spent years protesting about issues but has not engaged in any criminality.
High Court judges last year ruled his human rights were not being infringed, but he wants that decision overturned.
Mr Catt began legal action after he discovered details of his protests against Brighton-based arms factory EDO were being held on the National Domestic Extremism Database.
His lawyer, Shamik Dutta, said: "If the appeal is successful, police forces will need to review the way in which they gather and retain information about protesters who have never committed any offence."