Sussex Police sees holiday domestic abuse calls rise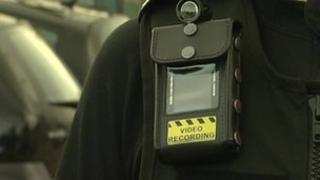 Nearly a thousand calls reporting domestic abuse were made to Sussex Police over the Christmas and New Year period, figures have shown.
Statistics showed the force had 982 incident calls compared with 643 for the same period in 2011-12.
Police saw the highest number of incidents on New Year's Day when officers had 129 calls.
Sussex Police said 219 of the total incidents were recorded as crimes, ranging from assault to harassment.
The force ran extra patrols to respond to reports of domestic abuse from 21 December to 2 January.
Det Sgt Hari Flanagan said: "The increase in incident reporting this year was particularly noticeable.
"We think it may be due at least in part to the fact that we have been actively campaigning, with partner agencies, to raise awareness of this issue and the support available to vulnerable people in dealing with it."
The increase in incidents over the holiday period is also attributed to higher alcohol consumption and families spending more time than usual with each other, police said.