Sussex college makes 'remarkable improvement'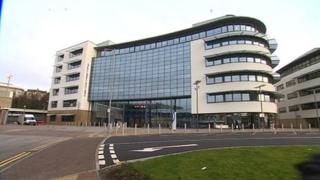 A Sussex college has made a "remarkable improvement", according to the education watchdog Ofsted.
In the latest report Sussex Coast College Hastings was graded as "good" for its quality of teaching and college leadership.
But the report also said too many students failed to complete courses and "required improvement" in that area.
Following a previous visit by inspectors in November 2011 the college had been rated as "inadequate".
Principal Clive Cooke, who was appointed in March last year, said: "We will continue to strive for excellence."
The report, published following an inspection in January, said: "Leadership and management at all levels and across the whole college have improved in a remarkable way.
"Good leadership and management have resulted in better teaching and learning and an immediate improvement in outcomes, albeit requiring further improvement."
The college was also praised for its buildings, facilities and resources.
Mr Cooke said: "'The teaching and support staff, senior management team and governors have worked tirelessly to put Sussex Coast College Hastings on course to become the college Hastings and Rother deserves."
In the latest report, Ofsted gave the college an overall rating of "requires improvement", one level higher than the grading given following the 2011 inspection.