Local elections 2013: What they could mean for Sussex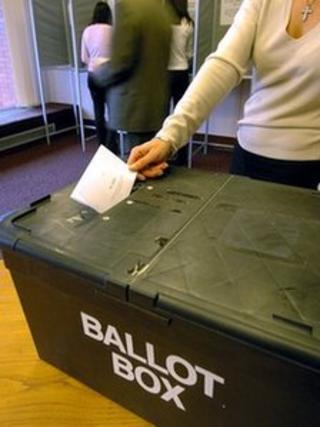 The local elections on 2 May are almost under way but what will they mean for Sussex?
East Sussex, the smaller of the two Sussex county councils, has 49 seats.
In 2009, 29 seats were held by the Conservative party, 13 by Liberal Democrats, four by Labour and three by independent councillors.
The Liberal Democrats hope to make gains in the Rother, Wealden and Eastbourne districts, while the Conservatives will be targeting Lewes.
Control of the council has been held by the Conservative party in every local election since 1973, except on three occasions - 1985, 1993 and 1997 - when there was no overall control.
This year UKIP are putting up 48 candidates in East Sussex. The Green party will also be fielding 23 candidates.
Coalition party contest
West Sussex County Council has 71 seats, and has been under Tory party control for nine of the last 10 elections. The only exception was in 1993 when there was no overall control.
Prior to 2 May, the Conservatives had 30 more seats than the Liberal Democrats' 18. Labour held three, UKIP had one and and there was one independent.
Much of the contest here will be between the two coalition parties, although Labour will be hoping to make gains in Crawley, a marginal parliamentary constituency which the party held before the last general election.
UKIP is fielding 70 candidates in West Sussex, the Greens 22 and there are single candidates for the British National Party, Patria, the Justice Party, the Socialist Labour Party and the Peace Party.
Local elections will take place in 5 East Sussex districts and 7 West Sussex districts on 2 May.