Brighton pond work gets underway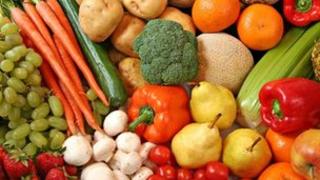 Work has begun on developing a community pond run by a food project in Brighton.
The Whitehawk Community Food Project is extending its pond as well as improving water storage tanks used to recycle water on the one-acre site.
Volunteers working on the project grow vegetables and fruit throughout the year, which are shared out among them or cooked on-site to share.
Southern Water has donated nearly £2,000 for the work.
John Fryer, chairman of the food project, said: "We have built a large wildlife pond that provides a great focal point for discussion of water issues but currently there is only rough grass and a lack of comfortable seating.
"We also want to build a run-off pond below the existing one where we would cultivate watercress and other aquatic plants."
He said the project also runs a series of water-conservation workshops covering a range of low-water gardening techniques.