Southeastern Train passengers stranded in conductor mix-up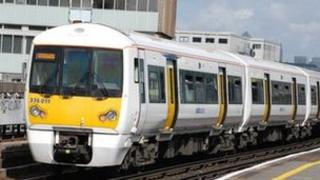 Southeastern Trains has apologised after hundreds of commuters were told to get off a train because it had left without its conductor.
The conductor had helped a partially-sighted passenger off the train at Otford in Kent but was left stranded when it departed without him.
The driver told passengers the train could not continue without a conductor for safety reasons.
They were forced to disembark at Kemsing and wait for the next train.
The incident affected the 16:37 BST London Victoria to Ashford service.
A spokesman for Southeastern trains said: "We are sorry for what happened and are looking into the incident and apologise for any inconvenience."