Parents 'lie about family holidays', says Sussex head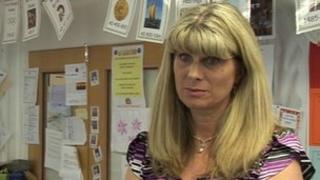 A head teacher says parents are lying to her, claiming their children are ill when they are on holiday in term time.
Christine Terrey, head of Harbour Primary School in Newhaven, says some are even phoning from holiday beaches to say their children are sick.
She says £60 school fines for removing pupils during term without consent is far less than off-peak holiday savings.
And she hopes plans to stagger term times for state schools in England may help even out cost differences.
Mrs Terrey says it is important that children do not miss any schooling, which is why the government introduced the fines system for unauthorised absences.
But she has sympathy for parents who are hit in the pocket if they take their children away during traditional school holiday times, when travel firms tend to raise prices considerably.
Relationship 'damaged'
She said: "There needs to be a much firmer steer to the travel agencies that families with young children must in some way be supported to have holidays in [school] holiday times, either through discounting holidays for families or providing vouchers for families."
Mrs Terrey says parents' lies tend to get exposed when the children return from their time off "sick".
"What tends to happen is those children come back and tell us they've been to Spain, or wherever, or their friends know, so we get to find out anyway.
"And to find out we've been lied to, it's very disappointing. I find that my relationship with the families as a result has been damaged."
'Quids in'
One of the parents at the school told the BBC that although her family took their holiday during the Easter break, the fine would not deter her from taking her son out of school for a cheaper holiday.
Donna-Marie Hollingdale said: "If I'd taken my children out of school two weeks prior or two weeks after Easter holidays, I could have saved at least £1,200 - and paid the fine as well.
"I'd happily pay the fine and take my child out of school when the holidays are a lot cheaper because I'd still be quids in and still save money."
A spokesman for the Association of British Travel Agents, said: "Tour operators are competing with a number of different countries throughout Europe for bed space, and if you, for example, go to Spain or France or northern Europe, they all want to go on holiday in July and August.
"So unsurprisingly, hotels will put their prices up, and those price rises are passed on to consumers."