Brighton Philharmonic Orchestra saved after fans raise £70k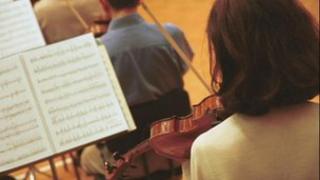 Classical music fans have clubbed together to save the 88-year-old Brighton Philharmonic Orchestra from closure.
The ensemble had struggled to meet its payments due to a fall in ticket sales and a reduction in the number of legacies it has received.
The orchestra was set to close within two weeks unless £70,000 was raised.
Barry Wordsworth, the musical director, said that for him, its salvation was "the most amazing news of the summer".
The orchestra gets no public money and relies on private donations, sponsorship, legacies and profits from ticket sales.
Mr Wordsworth said ticket receipts were down by about 5% due to the current economic climate, and there had been no significant legacies for several years.
"I've been concerned ever since the last season that the orchestra's finances were not as secure as we would all have liked," he said.
"It became apparent that we needed an injection of funds.
"I've always known that Brighton and a certain part of the Brighton community are very devoted to their orchestra.
"But I think this gesture of support is something quite exceptional.
"In a fortnight to have raised £70,000... it's an inspiration."