Daniel Cannon's sentence increased for attack on victim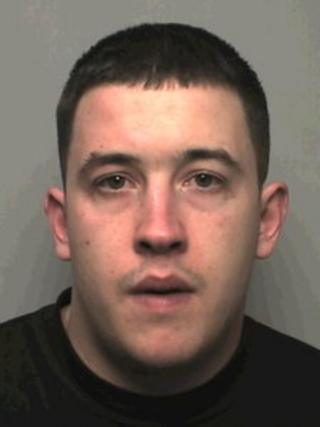 A man who kept his victim captive, assaulted him and forced him to drink urine has had his sentence increased.
Daniel Cannon's original six-year sentence was increased to nine after Appeal Court judges decided it was "unduly lenient".
Cannon, 23, demonstrated hostility towards his victim based on his perceived sexual orientation, the court heard.
Cannon from Selsey, Sussex, was jailed at Chichester Crown Court in August.
His 33-year-old victim was attacked in April when he was house-sitting for friends.
'Aggravating features'
During his two-and-a-half hour ordeal, he was repeatedly assaulted, had bleach poured over him, was forced to drink urine, and had salt granules rubbed in his wounds.
He was also forced to remove his clothes which made him feel "humiliated and frightened", the court heard.
Solicitor General Oliver Heald asked the Appeal court to look at the sentence again, arguing that the "aggravating" features of the attack merited a longer term.
Lord Justice Treacy, sitting with Mrs Justice Swift and Mr Justice Green in London, agreed that the original custodial term was "unduly lenient".
The victim said that what happened to him "was torture" and he "felt he was going to be killed and was terrified throughout".
Mr Heald said: "I asked the Court of Appeal to look again at the sentence given to Daniel Cannon as I felt it unduly lenient on the grounds that not only did he keep his victim against his will for a considerable amount of time, he carried out assaults and performed acts of degradation on him.
"Furthermore, Cannon displayed homophobia towards his victim, and sought to humiliate him further by filming part of the incident.
"Behaviour like this, whether fuelled by drink and drugs or not, is totally unacceptable and I hope the public are reassured that the court has increased the sentence to nine years."