Hundreds of additional school places created in East Sussex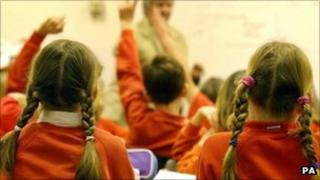 More than 600 places are to be created in East Sussex primary schools.
The 623 extra places will be in Eastbourne, Hastings and Ringmer, to meet the demands of rising birth rates and new housing developments.
New places at St Andrew's C of E Infant School and Tollgate Community Junior School in Eastbourne were also approved by the county council on Tuesday.
The council asked for alternatives to be explored before any building work is approved at the two schools.
Councillor Nick Bennett said: "We are rising to the challenge of meeting the demand for additional primary school places and are looking at a range of options to meet that demand across the county."
In Eastbourne, 420 extra school places will be created by September 2016 and 98 places in Hastings. In Ringmer, 105 places will be created by September 2015.
The council said it would be spending about £17.5m on creating the additional school places.