Sussex young people asked for views on police and crime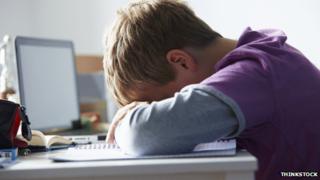 More than 2,000 young people have been asked for their views on policing issues in Sussex.
Members of the Sussex Youth Commission on Policing and Crime got the project under way on Saturday.
The group was made up of 24 members aged 14 to 25.
Sussex Police and Crime Commissioner (PCC) Katy Bourne said young people made up a large proportion of local communities and it was vital their views were represented.
The Youth Commission is a pilot project to allow police and crime commissioners to work in partnership with young people and is currently in operation in Leicestershire, Hampshire and Sussex.
Its website said it was the result of a collaboration between the SHM Foundation and the PCCs in the three counties.
'Meetings and webcasts'
Ms Bourne said the Sussex Youth Commission's list of priorities included support for young victims and witnesses, drug and alcohol crime, abuse such as child abuse, sexual assault and rape, reducing reoffending among young people, bullying and cyber-bullying, and relationships between young people and police.
She said the group had its first meeting last month and would hold its second meeting in Brighton this weekend.
On Saturday, members would be setting out how they would talk to their peers over the coming six months through activities such as public meetings, webcasting and surveys, she added.
Its findings would be presented to her, with the aim of informing, supporting and challenging the priorities in her police and crime plan, she said.
The scheme to seek young people's views, called the "Big Conversation" is being carried out in the three youth commission areas.