Brighton and Hove Council fails to set budget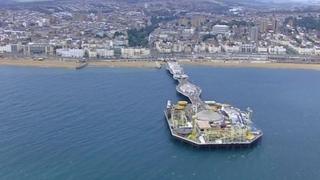 Brighton and Hove could have its budget imposed by the government after councillors failed to agree one during a six-hour meeting.
The ruling Green Party wants to increase council tax by 4.75%, Labour wants an increase of just under 2% while the Conservatives want a freeze.
As no party has an absolute majority, each can block the others' proposals.
If there is still a stalemate by 11 March, local government minister Eric Pickles will have to impose a budget.
Any increase would be for the council's proportion of council tax.
Councillors will try to reach agreement when they meet again next week.