Novartis to sell off part of Horsham site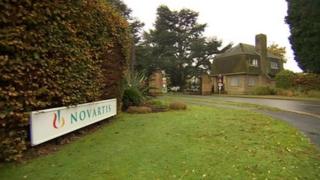 Pharmaceutical giant Novartis is to sell off part of its site in Horsham, West Sussex, for housing.
It will also explore the potential to reuse some of the land off Parsonage Road as a science or business park.
Earlier this year, the firm confirmed that it would cease research operations at the site by the end of June.
It followed a global review of research locations that will affect nearly 500 jobs.