East Sussex considers mobile library cost-cutting plans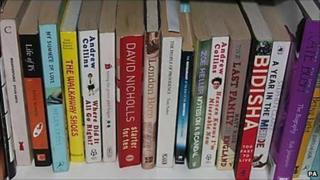 A revamp of mobile library services in East Sussex has been put forward by the council as part of cost-cutting plans.
Under the changes, some mobile library stops would be combined and the fortnightly schedule would be replaced with a three-week rota.
The service currently costs £259,000 a year and the changes would save £131,600.
East Sussex County Council's cabinet has been recommended to approve that consultation is held on the changes.
A report said residents would be consulted on combining stops in communities where the mobile library visits more than one site, and where the stops are a mile or less apart.
Twenty-two visits to sheltered housing units and care settings would be replaced by the home care service and home library service if the plans went ahead.
The council said 46% of the 1,700 people who used the mobile library also visited library buildings.
Councillors will consider the plans at a cabinet meeting on 22 April.