Eastbourne's Sovereign Harbour homes project approved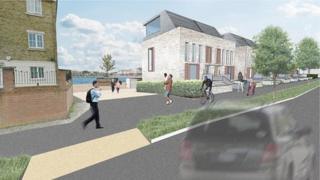 Plans to redevelop the area around Sovereign Harbour in Eastbourne have been approved by the borough council.
The company behind the development is expecting £80m to be invested in the project and says it will create 1,500 jobs.
The proposals include up to 150 new homes, a community hall, a park, open spaces, shops and restaurants.
The planned development has been arranged to protect views to and from the Martello Tower.