Man found dead in West Sussex skip identified as Ben Farr, 28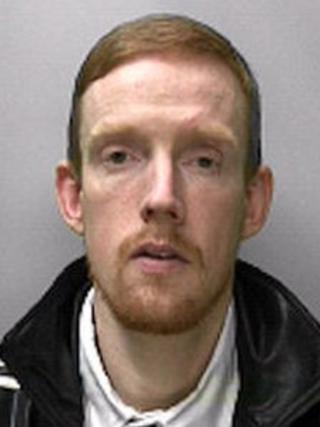 A man whose body was found in a skip at a recycling centre has been identified by Sussex Police.
Ben Farr, 28, was found dead at the Rudford industrial estate in Ford near Arundel, West Sussex, on Tuesday.
A post-mortem examination found he died from crushing injuries, police said.
Officers are investigating whether he might have fallen asleep in a commercial bin. The family of Mr Farr, from Stonehouse Drive in St Leonards, has been told of his death.
Det Insp Jim McKnight said: "It is likely that Ben's body was brought to the site by lorry having been taken from a commercial refuse bin.
"The bin could be from a number of locations but is likely to be from a coastal location in West Sussex.
"His death is being treated as unexplained and the investigation is ongoing into the circumstances."
Police have asked anyone who may have seen or heard from Mr Farr from 15 April to contact the force.
Mr Farr had links to St Leonards and Hastings and was also known to frequent the Brighton area.