Charity linked to Crawley suicide bomber investigated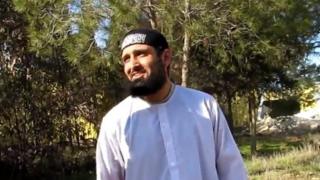 A charity through which a man from West Sussex travelled to Syria where he blew himself up with a truck bomb is being investigated by the Charity Commission.
The regulator said it had opened a statutory inquiry into Children in Deen to investigate "serious concerns" about governance and financial management.
Abdul Waheed Majeed, 41, a father-of-three from Crawley, joined one of the charity's aid convoys last year.
He went on to carry out a suicide bomb attack at a Syrian prison in February.
'Convoy risks'
The Charity Commission said it initially engaged with the Birmingham-based charity that month over concerns related to organising and participating in humanitarian aid convoys to Syria.
It said it had included a monitoring visit and an inspection of the charity's financial records, which raised concerns about the trustees' management and administration of the charity.
The commission has since issued a regulatory alert to charities to warn them about the risks associated with running aid convoys.
It said its inquiry would include the examination of financial transactions involving the overseas operations in Syria and elsewhere and the charity's "due diligence and vetting procedures when administering convoys".
It would also look at "whether or not the trustees had complied with and fulfilled their duties and responsibilities as trustees under charity law".
The Children in Deen charity has not commented.