Judges blast West Sussex council in child case no-show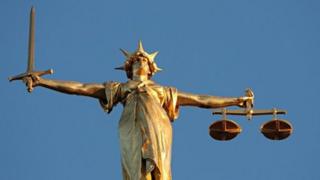 A council which failed to take part in a High Court child welfare hearing to save money has been lambasted by senior judges.
West Sussex County Council had begun care proceedings after concerns were raised about the welfare of a four-year-old boy and a three-year-old girl.
The parents asked for an appeal which the council refused to take part in.
The council said its legal team had missed the court order but the child's care was not an issue in the appeal.
A teenage girl had alleged that the children's mother and father had sexually abused her, the council said.
Sir James, Lord Justice Lewison and Lord Justice McCombe, President of the Family Division of the High Court and the most senior family judge in England and Wales, refused to grant the couple permission to appeal at a hearing in April.
They were unhappy because the council had not participated in the hearing.
'Astonishing attitude'
The county council had provided a "position statement" saying they were taking a neutral stance in the case and were trying to save public money by not participating.
The judges have made their complaints in a written ruling published after an appeal court hearing in London.
Lord Justice McCombe said it was obvious that the presence of the local authority was required and he said the council's approach "fundamentally fails to grasp what were the proper roles of the local authority and of the court".
Mr Justice Lewison said the council had shown a "quite astonishing attitude to the appeal".
"How in the circumstances could the local authority be neutral?" he said.
A West Sussex County Council spokeswoman said: "The court decided to hear the appeal at the same time as the request for leave to appeal."
She said the council had "missed" the order and was not aware the appeal was to be held in full.
"At no point was the care or future care of the child at issue in the appeal process."