'Biosphere' recognition for Brighton and Lewes Downs from Unesco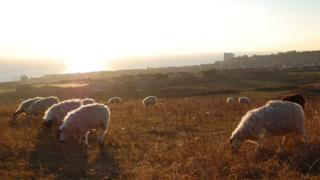 A part of Sussex has been recognised by the United Nations as a "biosphere reserve", ranking it alongside the Amazon and Mount Olympus.
The Brighton and Lewes Downs biosphere has been described as a "stamp of approval" from Unesco.
The designation recognises areas around the world with "outstanding natural landscapes" and is an appreciation of diverse habitats.
It is the sixth reserve in the UK and the newest for nearly 40 years.
The Brighton and Lewes Downs Biosphere covers 400 sq km of land and sea between the River Adur and the River Ouse.
'International accolade'
It brings together the three environments of countryside, coast and urban settlements.
Chris Todd, who helped to campaign for the designation, said: "It's a bit like a world heritage site status, it's an international accolade.
"It's looking at nature, but also how humans can coexist with it.
"We are certain it will help us attract grants and funding for the area."
There are currently 610 reserves in 117 countries.