Sussex MP Nicholas Soames knighted in Queen's Birthday Honours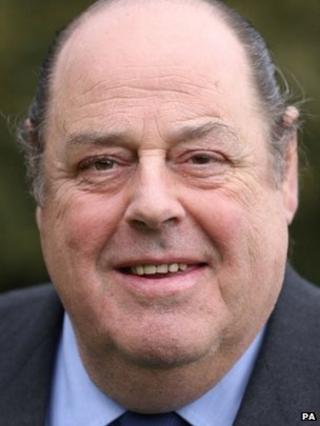 Conservative MP for Mid Sussex, Nicholas Soames, has been knighted in the Queen's Birthday Honours list for his services to politics.
Mr Soames, a grandson of World War Two Prime Minister Winston Churchill and a friend of the Prince of Wales, has been an MP since 1983.
"I am profoundly and deeply honoured and thrilled, not only for me but also for my family," he said.
Mr Soames was MP for Crawley until 1997, when he won Mid Sussex.
He served as minister for agriculture and then defence minister in John Major's administration between 1992 and 1997.
"I love Parliament and I hope I have made a small contribution, alongside many others, to the public and political life of this country," he said.
Among other Sussex residents honoured are Michael Hurn, from Lindfield who is director of project sponsorship for HS2 and becomes a CBE for services to the rail industry.
Dorothy Hatfield from Horsham, consultant and adviser to the Women's Engineering Society, becomes an OBE along with Sharmila Nebhrajani, from Brighton, chief executive of the Association of Medical Research Charities.
Rosemary French, executive director the Gatwick Diamond Initiative becomes an OBE for services to women in business.
Foster carers Margaret and Peter Rhodes, from Newhaven, are among those who become MBEs, along with Eastbourne Coastguard officer Stuart McNab.