Missing Lancing bomb expert Mark Manning's family 'desperate'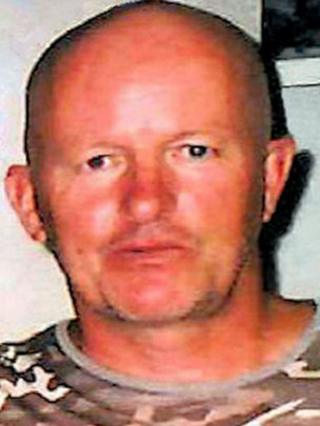 The brother of a former military bomb disposal expert who vanished two months ago has said his family are devastated by his disappearance.
Mark Manning, 54, of Brighton Road, Lancing, West Sussex, was last heard from on 19 April when a friend dropped him off at Worthing railway station.
Police have launched a murder inquiry but say they cannot prove he is dead.
"We are desperate to hear from him or anyone who knows where he is," said his brother Russell.
"This is completely out of character as he is close to his family and has always kept in touch, even when he has been working in a war zone."
Mr Manning, who has one son, worked for the Mines Advisory Group (MAG), a charity which removes landmines and other dangers in some of the world's poorest countries.
His family reported him missing three days after he was last seen.
"Mark was well travelled and was in the Army, and then worked as a fisherman," said his brother.
"Since the early 1990s he has been involved in humanitarian aid and mine clearance worldwide."
Appealing to his brother directly, at a news conference in Worthing, Mr Manning said: "Mark, if you can see or hear this please let us know that you are ok any way that you can.
"We love and miss you."
Mr Manning lived alone in Lancing, but was very close to his family, particularly his son.
He has missed meetings with family members and did not contact his son on Father's Day. He has not used his mobile phone or carried out any financial transactions.
There were no signs that he was depressed or may have wished to harm himself, police said.
"Although we can't categorically prove that Mark is dead at this time, we are treating this as seriously as we can," said Det Chief Insp Mike Ashcroft.